Geological history of the territory of the Czech socialist Republic (English)
Artikelnummer: AB30
Gewicht: 1085 g.

Suk M., et al. (1984)




The group of authors presents a comprehensive study on the geological development of the Czech Republic viewed from modern concepts. After a short characterization of regional geological units, the stratigraphic development of the study region beginning with the Precambrian and ending with the Quarternary is described. Notably the classical stratigraphic units of the Early Paleozoic in the Barrandian area, the Permo-Carboniferous in the Upper Silesian and Lower Silesian Basins and the Tertiary in the Vienna Basin are characterized in greater detail. Particularly interesting results have been obtained by evalution of the development of sedimentation, magmatic activity and metamorphism on the territory of the Republic. An original approach has been chosen in the chapteron tectonic development, where the basic tectonic features are described using various modern concepts of global tectonics, and in the chapter on geomorphology.
Gebundene Ausgabe, 400 Seiten
86 Abbildungen, 26 Farbbilder, 110 Schwarzbilder
Verlag: Academia, ČSAV, 1984
Sprache: English
Größe: 23,5 x 16,5 x 3 cm
Gewicht: 1,085 kg
Antiquarisches Buch, gutes Exemplar
Auf Lager.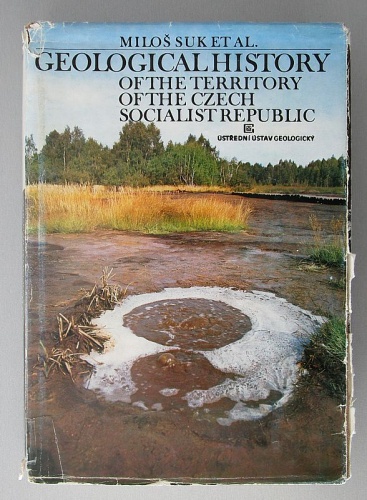 Extra grosses Bild öffnen